The Safe Boating Story
Can you really pick up LiveCode with no coding experience and have a shipping app in just a few months?
Adam Hyde of Royal Canadian Marine Search and rescue agreed to share his story with us of how he made his first ever app, using LiveCode.
The App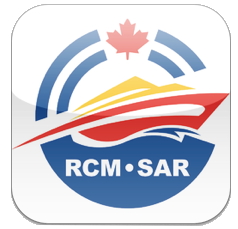 Safe Boating is an app to keep you safe on the water. Specifically the west coast of Canada. It helps you plan your voyage, with links to useful resources such as wind, tide, weather and fishing information. It offers checklists and safety requirements and is generally indispensible for Canadian hobbyist sailors, as well as being handy for pros. The aim is to reduce emergency callouts and ultimately save lives.
It is getting good downloads and reviews on the Canadian Apple iTunes store.
The Story
We asked Adam 10 questions about the making of his app. Here are his answers. You will be able to watch a video of his replies in our upcoming "share your story" section of the website shortly.
How long have you been using LiveCode?
I started using LiveCode in January of this year, 2013.
Are you using LiveCode Community or LiveCode Commercial?
Commercial. I started out with pay as you go license, then upgraded to a full Commercial license.
Why LiveCode?
I was looking to teach myself a bit of programming, and I had an idea for an app that I wanted to put in the iTunes store. I did some hunting around to see what options there were. LiveCode made it possible for us to produce this app. Without it we wouldn't have had the ability to do it. No-one in our organisation would have the time to make an app from scratch using Xcode or one of those other options. The development time in LiveCode was relatively quick.
Before LiveCode, did you have any coding experience?
I'm not a programmer, I've never programmed before, although I have worked in a high tech industry for a long time. I really didn't have any programming experience before Livecode, other than managing groups of techs and programmers. I'm really a power user, as opposed to being someone with any programming ability at all.
What's the name of your app/program?
Safe Boating.
What were your goals for this project?
I started in January, and within a few months I had a working prototype to present to our organisation. Essentially the goal of the app was a safe boating app for the general boater so that they would have all the information they needed at their fingertips, in terms of how to call for help, what checklists they should use before departure, all the safety equipment they should carry, anchoring procedures, reporting hazards - just an all in boating safety app.
What was your biggest challenge?
There were some challenges of course. With the forums, I was able to get answers to the 8 or 9 major questions I had during the development process. My biggest challenge developing the app was probably the issue of screensize. I started with supporting the iPhone 4, but of course I also wanted to support iPhone 5, which is the one I use along with many other people. I grappled with that for a long time, and ended up kind of cheating in the sense that I developed the app so that most of the screens scroll, so it doesn't really matter the length of the screen, 4 vs 5. I have in my second release figured out how to rotate the screen and that's more challenging as it means the length becomes the width and you have to reformat your menubars. I've got that going on a few screens and it seems to be working well but certainly I'm looking forward to the next versions of LiveCode that will make this process redundant.
Have you launched your app yet? How is it going?
The app went live in June. You can see a short news coverage clip of the launch here. It's pretty easy to find in the app store, just search for "safe boating", by Royal Marine Search and Rescue. It's been a good success, we've had 4 and 5 star reviews with it, really good positive feedback from all of our members and the general public seems to be downloading it. It really furthers our mandate of educating boaters, and hopefully it will save some lives as well.
What's next for you with LiveCode?
We'll probably do some iterative changes to the app, but I think the organization is pretty happy with where it is right now. For me personally, I'm really happy with LiveCode, I think it's a great platform and I'd love to get out there and teach it to other budding young programmers. Great platform, great organization, I highly recommend it.
Thank you so much Adam! We loved your story at RunRev and it will be published on our new LiveCode Stories section of the website, currently under construction.
Do you have a story for us? Grab your video cam and answer these questions! Send the video link to Steven Crighton, stories@livecode.com and you may be the next feature article :)