Kickstarter Celebrity... and other Tidbits for You
From Dundee to Shanghai, LiveCode is the topic we're talking about...
By Heather Laine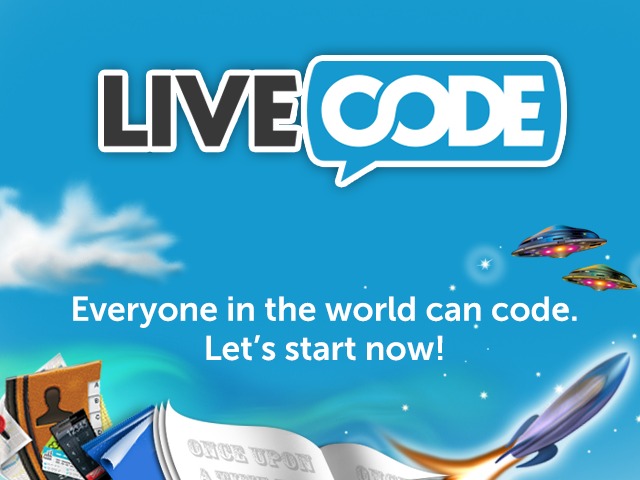 It seems that raising half a million on Kickstarter has not gone unnoticed, either in Scotland or the rest of the world. We've been asked to give advice, information and tips on how we did it so often now that we are holding our own events, in Edinburgh in August and Glasgow in September, to share our wisdom. Naturally, during the course of the presentation, we may mention LiveCode a couple of times. If you happen to be in Edinburgh on 13th August do join us for the inside story! Kevin Miller CEO will be presenting, and there will be coffee and cakes for your refreshment. Book your seats and get all the details of venue and times today by emailing Mildred - its free and everyone is welcome.
Social Media
If you follow us on Facebook, you'll have noticed we're now providing top tips from our team there. Last week the top tip was from Elanor, showing you how to find information on coding terms. If you liked the tip... don't forget to hit the like button! The more you encourage us, the more tips we'll post :)
Events

RunRev have been asked by Abertay University to present a student workshop at Dare to be Digital on 9th August, in conjunction with Future Fossil Studios. This looks like a really fun event! Elanor has been working with Future Fossil on a game and ebook for the students to create. The ebook will be similar to the hands-on tutorial you can work through in this newsletter - try it out for yourself.
LiveCode is having a presence in the huge China Joy conference in Shanghai. A customer, Andy Parng, has been talking us up on the Scotland stand, courtesy of Scottish Enterprise. I'm looking forward to receiving a report from him on how it went!
Magazine coverage
We got a great 4 star review in PC World recently, as well as a substantial article in Hollyrood magazine, review on Computer Weekly and a short mention in the New Scientist. Ian Harac of PC World describes LiveCode as the spiritual successor to Hypercard and goes on to say:
"LiveCode might not be what you want to write the next Word or WoW in, but it's an excellent tool for custom applications, especially many kinds of utilities, vertical market programs, and internal corporate tools. It's also an excellent teaching tool."
In Computer Weekly, Adrian Bridgewater concludes:
"If you have a craving to keep learning, if you have the desire to break the mysticism associated with software application development controls shared by the non-technical community, and if you have the time to invest in the product, then LiveCode could just turn you into the next big thing in software"
It's great to see so much coverage, do let us know if you have a story for us too.
| | |
| --- | --- |
| | Heather Laine is Customer Services Manager for RunRev Ltd |