A brand new external to enable you to publish your Rev apps to the emerging Intel App store. This great new addition to the revSelect lineup is brought to you by baKno Games.
READ MORE
An indepth look at the how and why of SpecialFolders in Rev. Why you would want them and how to use them on both Mac and Windows.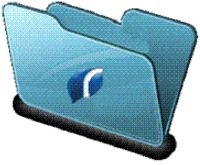 READ MORE
A Rev DB App, in 3 Secs or Less - #5
This article is the concluding part #5 of a series which shows the completely rewritten FileMaker Pro/Microsoft Access Database to Rev conversion feature included within FmPro Migrator Platinum Edition.
READ MORE