Rev in the Wild
Some recent new offerings and happenings in the wider Rev community

Last edition we took a look at some of the top contributions to revOnline. This week I'd like to cast the net a little wider, and see what users in the Rev community are doing on their own websites. There are lots of Rev resources and applications out there created by you, the users, here are just a handful that have appeared recently.
Cruising the rev Forums, I came across PointAndSee. This handy and free (donationware) little utility is created in Rev by Andy Piddock (also featured in our SpecialFolders article today, thanks for all the good work Andy!), and lets you find the exact colour under your cursor, so you can match that awkward font, tone in with your images or any of a hundred other uses for such a utility. Well worth a donation!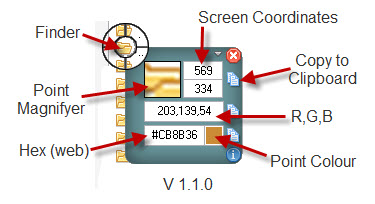 Also recently in the news is Chartmaker from Hugh Senior of the Flexible Learning Company. This is a plug-in code library with utility palette to create, store, edit and update charts of various kinds. It includes built-in documentation with code examples for each command. This is not a free program, but is modestly priced and with lots of useful functionality. This is just one of many utilities offered by Flexible Learning.
Runrev Widgets is another source of free code snippets, widgets, tutorials and advice. This site is funded by advertising, so if you are bugged by flashing pictures trying to sell you things, maybe not for you. But there are quite a few interesting items here, the latest addition is Space Editor, a text editor with many text formatting options.
Rodeo of course has been all over the Rev community lately, the latest venture from Jerry Daniels. This venture is still in its infancy, and plans to offer a "construction kit for web apps", a way to create web apps for the iPad and other devices running Safari, Chrome or any other webkit browser. Rodeo uses revServer technology to power your app.
Economy X Talk have just announced the 1.0 edition of their Installer Maker Plugin. You can read about this here. This is not free, but it could be a great time saver for you if you need an installer for your program.
The intriguingly named Zrip the Slug is working on Datagrid Helper. This aims to help you set up your datagrid parameters so that you can define everything you need for a DataGrid without code. It proposes for example to define the header and body margins that are not available parameters of the Rev palette. The idea is to help you to write your code and templates for the Data Grid with ready-to-use objects and handlers. You can follow the progress of this project here.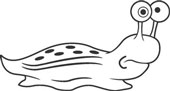 Note: I have not necessarily personally installed and tested every one of these items, I cannot guarantee they are functional or do any particular thing well... This roundup is provided as is, just as a heads up to what you might find out there if you look!