Team RunRevLive.11
What our in-house team are bringing you in San Jose this April
Stop press! We're delighted to be able to confirm that Mike Gualtieri of Forrester Research has agreed to give a talk as our guest speaker on Wednesday evening, 27th April. We're really excited about this, Mike is a renowned expert with a strong focus on application development, user experience and architecture. We can't wait to hear what he has to say, watch this space for more developments and details of his talk!
RunRevLive.11 is less than two months away now, and here in the RunRev offices excitement is mounting. We love the opportunity to meet and interact with our users at the annual conference, and this year there is a real buzz. We can't wait to show you all the progress we've made since last time!
Lets take a look at the freshly updated schedule and see what our own team is bringing you this year.

Kevin Miller, CEO
Other than to say that Kevin Miller (CEO), Mark Waddingham (Head of Technology) and Ben Beaumont (Product Manager) are presenting it, I'm not allowed to tell you anything about the Keynote. It'll be exciting, interesting, packed with news, and is strictly embargoed!
On Day One, we have an action packed schedule. While the beginners course wraps up in track one, in track two our marketing analyst Mark Taoilinn shows you why it is vital to get involved in the mobile space now. He'll prove to you why your business cannot afford to ignore the new wave of mobile and will highlight the great monetization options that this exciting market represents.
Following this is another interesting session where we expect to have an announcement for you which ... you guessed it... is currently embargoed. Darn.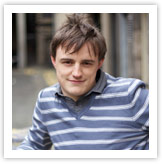 Ben Beaumont
The afternoon promises to be packed with interesting sessions. Team members Ben Beaumont and Michael McCreary are in action. In track one Ben is giving us iOS UI design, something he is passionate about. Ben is known for his stunning graphical ability, and can't wait to share with you all he has learned about creating excellent useable interfaces on Mobile devices. In track two, we'll also be bringing you a talk on iOS APIs. Get the lowdown on how to manage these to extend functionality on your device.
Michael McCreary
Michael McCreary will be sharing all the latest information on the new Web Plugin, which he has been devoting his time to lately. We know you've been waiting for this update, and he's looking forward to showing you the new features you've asked for.

Hanson Schmidt-Cornelius
On Day Two, Hanson Schmidt-Cornelius will be giving two sessions on AI - Artificial Intelligence. This is something he has indepth knowledge of which he is looking forward to sharing with you. The first session covers the basics - it aims to answer the question, what is AI, and how hard is it to start using it in my apps? Not so very hard it turns out! The second session will be more indepth and promises to shed light on obscure corners of this interesting subject. Making interesting Mobile games often requires some knowledge of AI, so if you are considering such an app you won't want to miss these sessions!
Running parallel with this, all day on Day Two, Ben, Michael and Scott Rossi will be running the LiveCode Apps Showcase. The aim of this is to create a full featured, shippable App from scratch, with help from the audience. It will open with the process of discussing the app they're going to make, talking about the features, benefits and design, then the presenters will start coding the core, while you, the audience, pick tasks to add functionality which will be integrated during the course of the day. The presenters will give updates and snapshots of progress throughout the day. Come along, join in, and show off what you can do!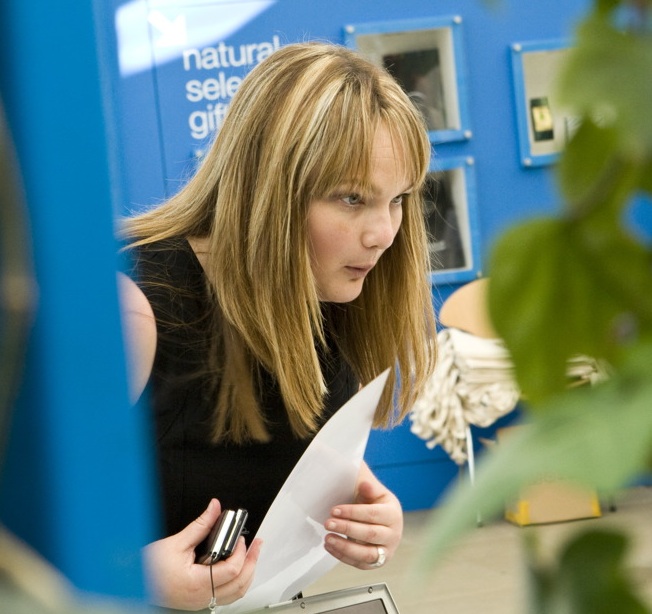 Jo Hernandez
We cannot discuss the team effort for RunRevLive without mentioning our very own Jo Hernandez. As always she is the Organizer Extraordinaire, and will be there to register you, answer your questions, help you with transport, hotels, food and finding your way around in her own inimitable style. If you've mislaid your pen, your Mac or your wife, Jo is your goto lady. We couldn't do it without you Jo!

Mark Waddingham
The last day of the conference is the NDA day. To participate in this session, you must sign a non-disclosure agreement. Mark Waddingham in particular is excited about this day. This is when he shares with you his vision of what the next year or so holds for LiveCode. Many people come to RunRevLive just to hear Mark, you are guaranteed to learn something you didn't know before. If you want to know what he has to say, get your ticket today and be there!
| | |
| --- | --- |
| | Heather Nagey is the Customer Services Manager for RunRev Ltd. |