Call for speakers
RunRevLive.12 is now open for speaker applications. Do you have something to share with the community?
The RunRevLive.12 Conference in Basking Ridge, New Jersey, between 26th and 29th June 2012, is now open for applications to speak. We are looking for interesting and exciting subjects focussed around LiveCode. Do you have expertise to share with the community? We are particularly interested in topics with a Mobile slant, but will consider any aspect of programming with LiveCode, from UI design to tips and tricks for marketing your products. Note that your session must have useful and relevant programming content, we will not accept applications that appear to be purely promotional for your particular product or service.
If you have a topic you'd like to speak on, please email us at revlive.speakers@runrev.com with a 300 word summary, and any relevant speaking experience by 30th December 2012. We have available both half hour and 50 minute slots, please indicate which you would prefer.
Thank you, we look forward to your applications.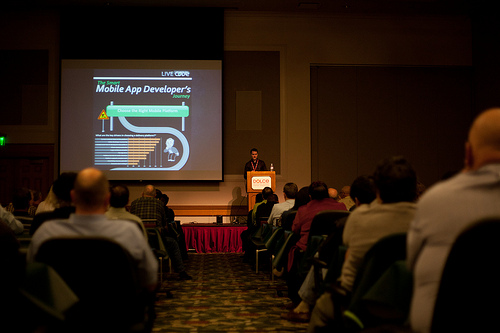 | | |
| --- | --- |
| | Heather Nagey is Customer Services Manager for RunRev Ltd. |